Not only can you perform "QUICK RUN" of zones, but schedules can also perform "QUICK RUN".
Step1: You need to select a schedule on the Schedules screen and go to the details page.
Step2: Then hit "Quick Run Schedule " to start running.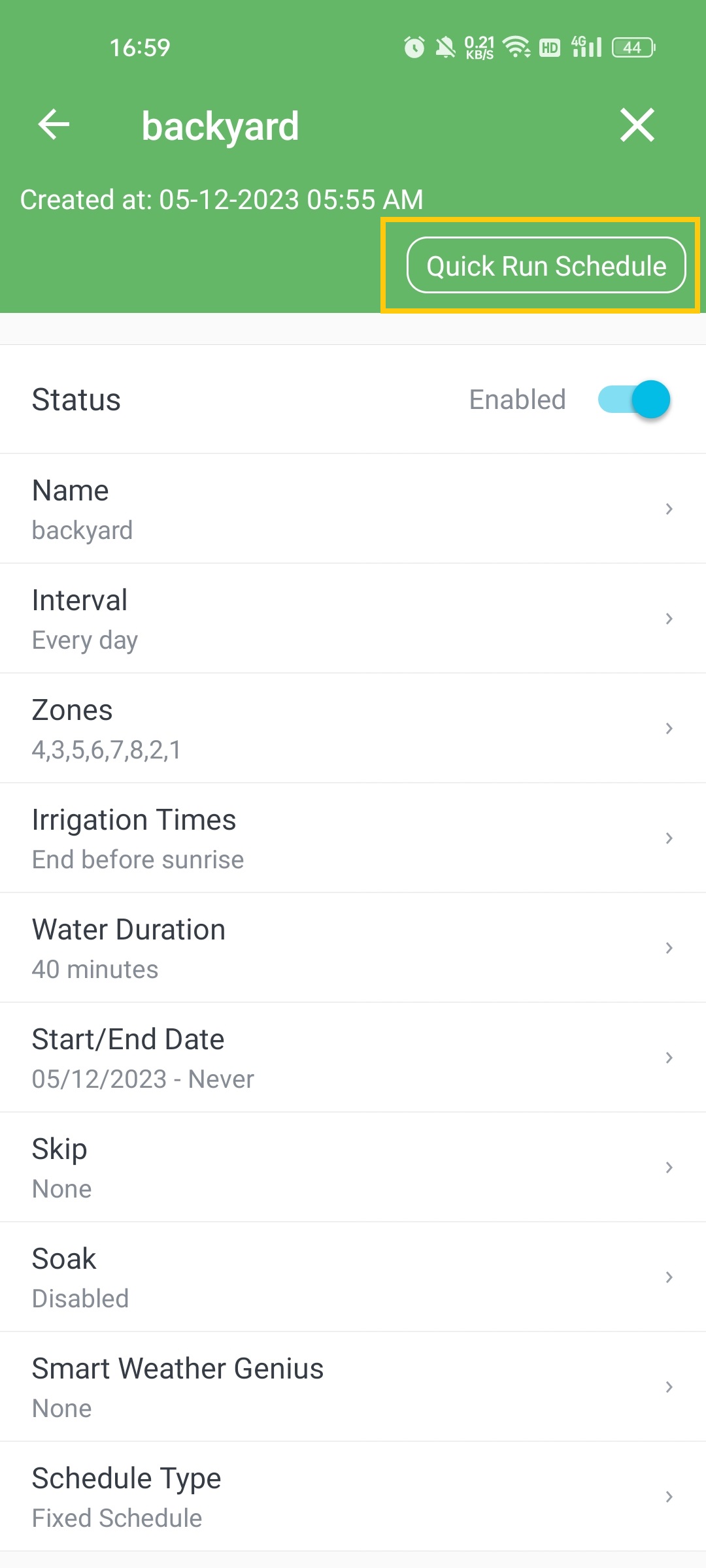 Still need help?
In case the above method doesn't work for you, please contact our technical support team directly using the contact information below. We will respond to you by email within 12h after your message reaches us.
Email: Support@imolaza.com