The location of your Mac address is at the bottom of the protection faceplate. Right below the QR code.
If you contact ImoLaza Support for troubleshooting or Wi-Fi help, you'll need to provide your controller's Mac address so we can better serve you.
You can also add controllers by manually inputting the Mac address.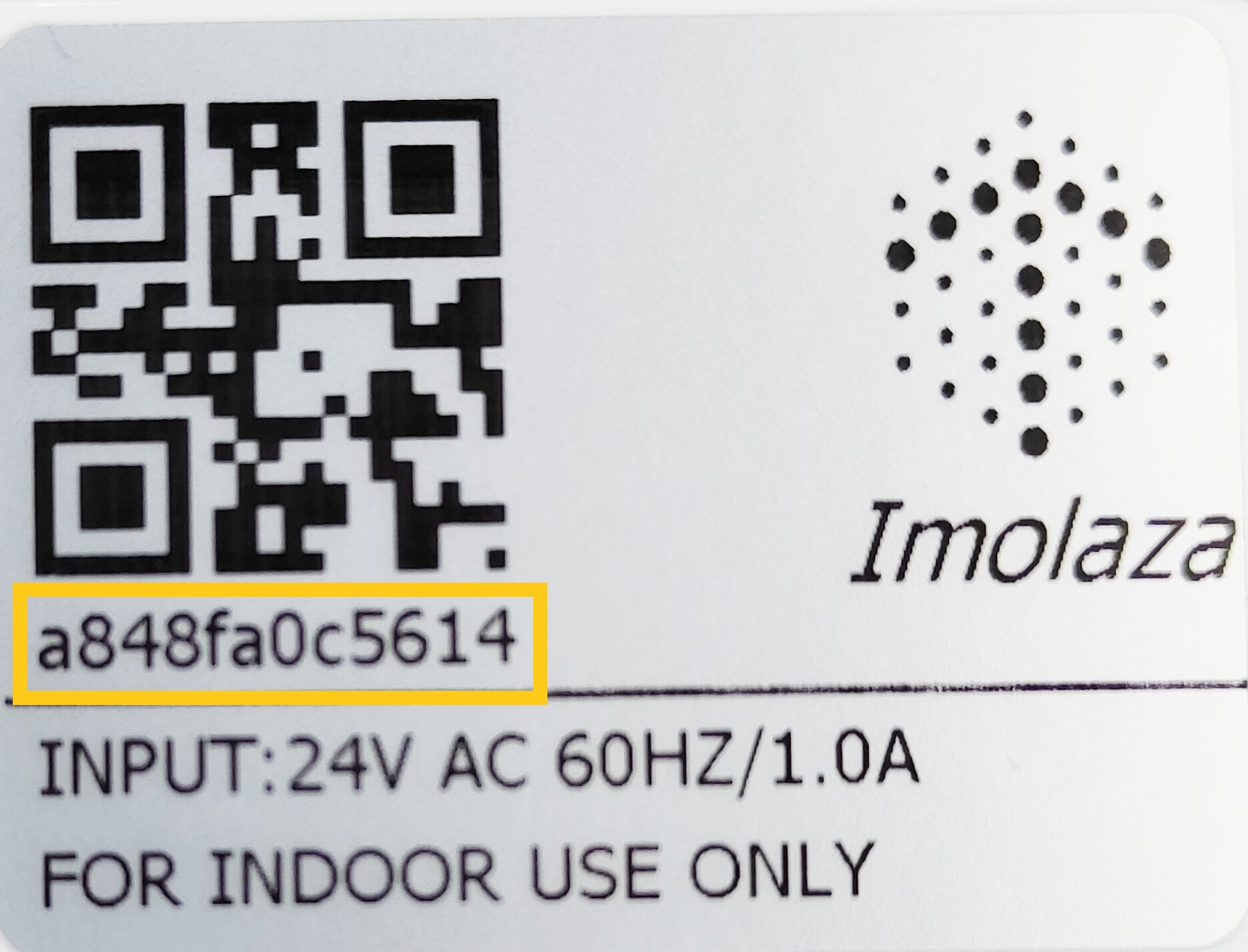 Still need help?
In case the above method doesn't work for you, please contact our technical support team directly using the contact information below. We will respond to you by email within 12h after your message reaches us.
Email: Support@imolaza.com