Connecting a sprinkler system controller is a simple process that involves matching the wires of your system to the appropriate terminals. However, in more complex systems, there may be more wires than zones, which could be due to the inclusion of features such as Master Valves and Pump Start Relays. For such cases, advanced wiring is required, which involves some additional configuration. Nonetheless, the following instructions should provide guidance for most wiring scenarios.
With a Master Valve in your system?
If you have a master valve, connect it to the "M" terminal in the ImoLaza wiring bay, and then activate it through the ImoLaza App.
To access the "Master Valve" setting in the ImoLaza App, follow these steps: First, click on "Settings," then select "Controller Settings," and finally, click on "Advanced Wiring (M Terminal)." From there, choose the "Master Valve" option located at the top of the screen.
Pump Start Relay Wiring
A Pump Start Relay (PSR) functions as an electrical switch that turns on the 110 - 220VAC power supply to the pump when the master valve is enabled on the ImoLaza Smart Sprinkler Controller. Since the ImoLaza controller outputs 24VAC, it cannot directly operate a pump. Therefore, a PSR is necessary when using a pump with the ImoLaza. 
PSR has the same wiring as the master valve, wires it to the "M" terminal and enables the "Well/Pump Start Relay" in the app.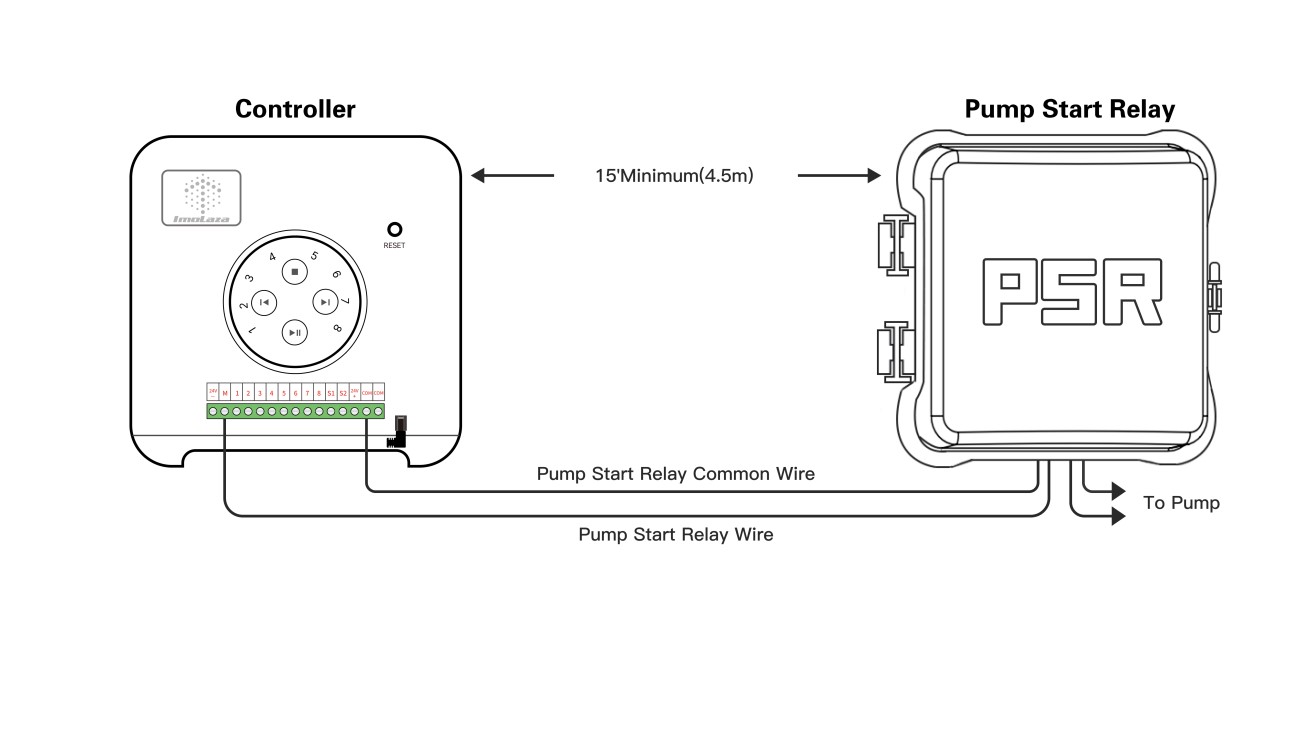 Still need help?
In case the above method doesn't work for you, please contact our technical support team directly using the contact information below. We will respond to you by email within 12h after your message reaches us.
Email: Support@imolaza.com