When you need some extra water for your lawn but happen to have your phone out of the way or your phone is dead. Here we are, those buttons would help you out.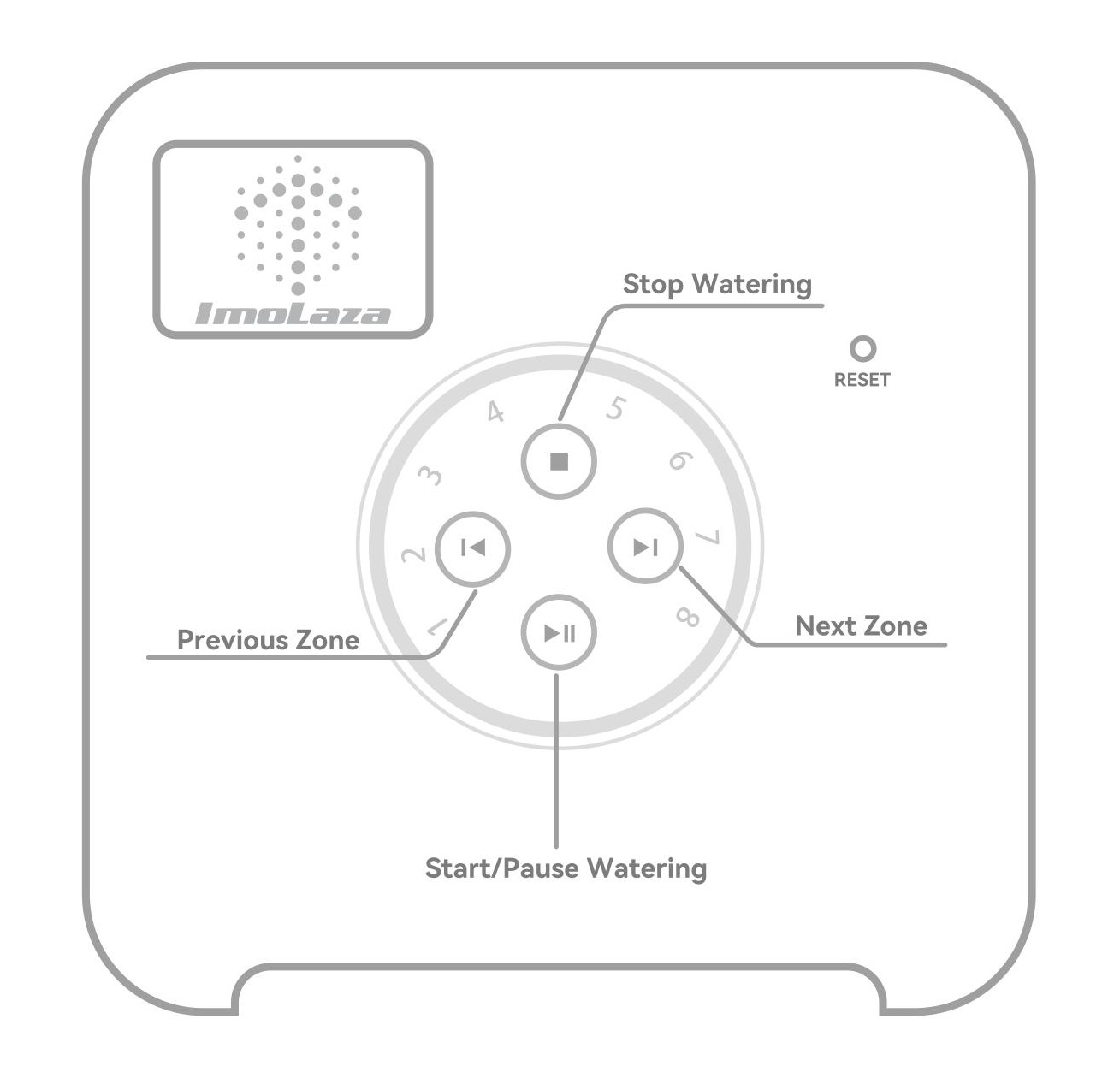 Water a  Specific Zone
Press the

and

arrows to select the desired zone, then press the

to begin watering.
Start/Pause Watering
Press the

button, to Start/Pause watering anytime.
Stop Watering
Press the

button to exit the current watering state.
Reset Button
Please note that the RESET button should only be used in two specific scenarios. Firstly, when adding a device, you should long-press the RESET button for 5 seconds, and then proceed with adding the device through the app. Secondly, if the device is offline and you need to change the WiFi network, you can utilize the RESET button.
Please refrain from using this button for any other purposes.
Still need help?
In case the above method doesn't work for you, please contact our technical support team directly using the contact information below. We will respond to you by email within 12h after your message reaches us.
Email: Support@imolaza.com