If your controller is installed outside, you'll need an outdoor waterproof enclosure to keep out the ravages of the storm. Here are the technical parameters of the enclosure.
Dimensions: 8.66" L x 3.94" W x 7.87" H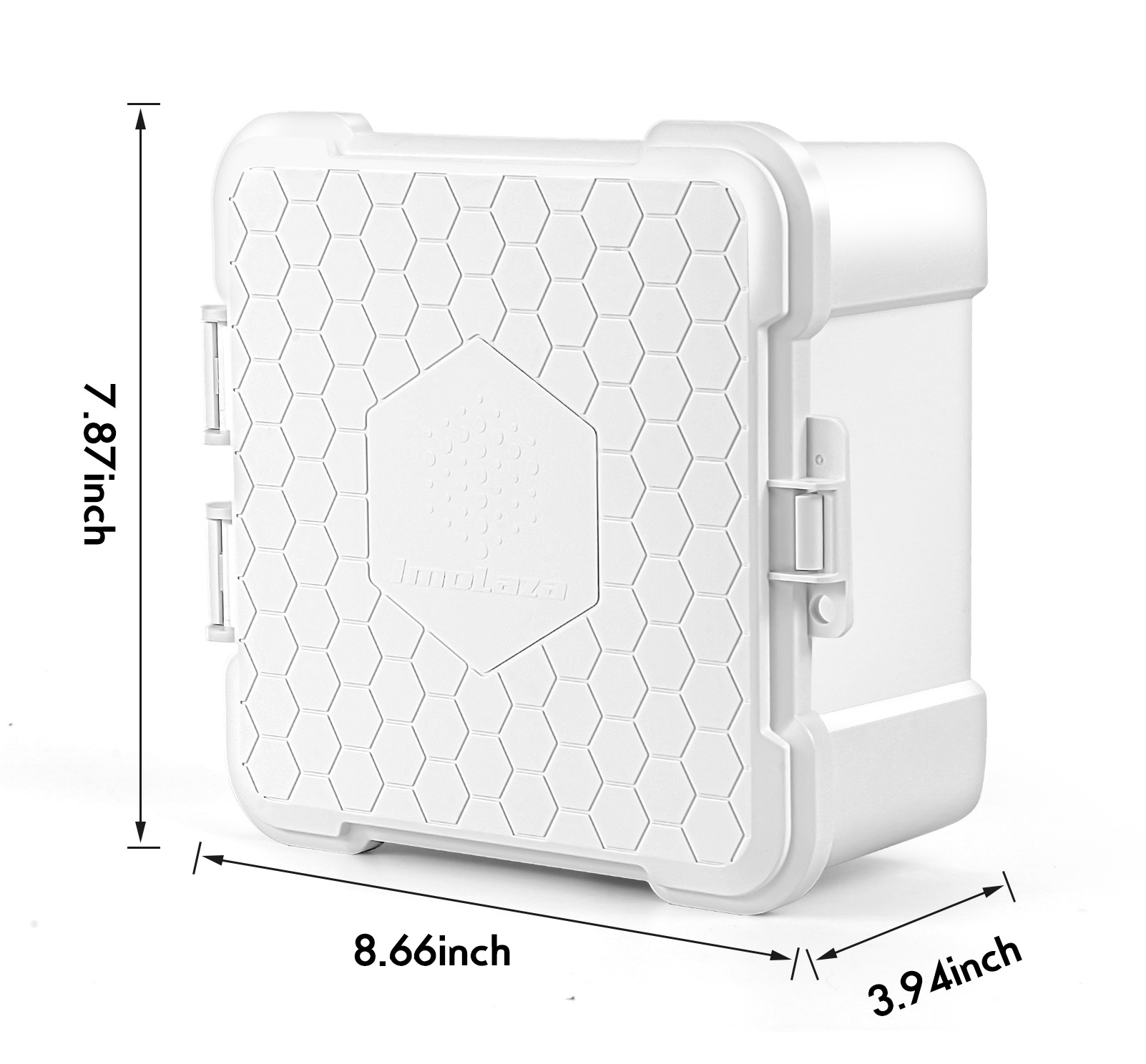 Weight: 1.0 Lbs
Color: White
Material: ABS
What's Included?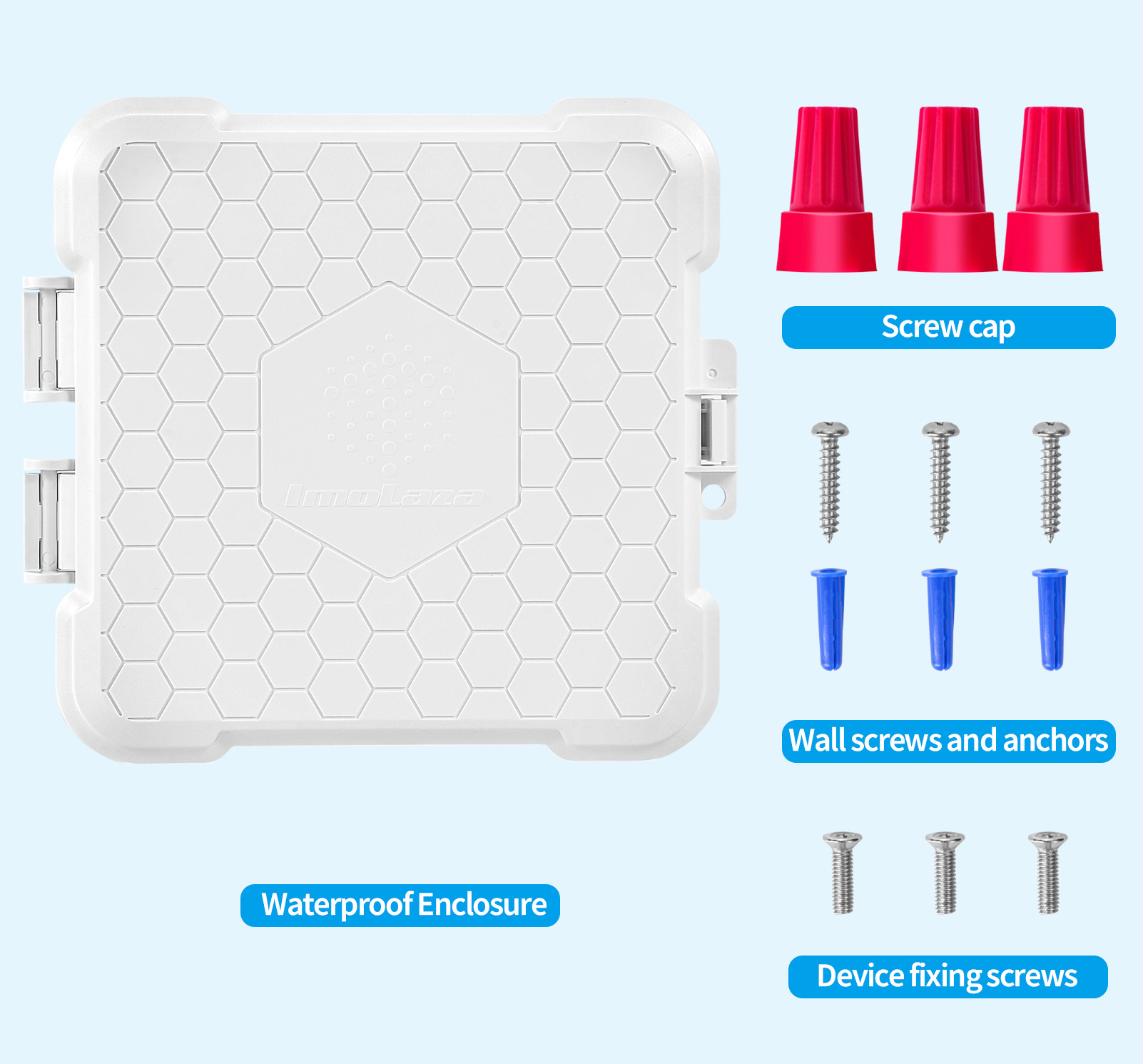 Still need help?
In case the above method doesn't work for you, please contact our technical support team directly using the contact information below. We will respond to you by email within 12h after your message reaches us.
Email: Support@imolaza.com