If you have a large yard or farm, a single controller may not suffice to meet your irrigation needs. In such cases, it's advisable to use multiple controllers to manage different zones. Our app is designed to cater to this requirement, enabling you to control multiple controllers simultaneously.
To begin, you can add multiple controllers to your account and access the "My ImoLaza" feature on the home page. This feature allows you to seamlessly switch between controllers.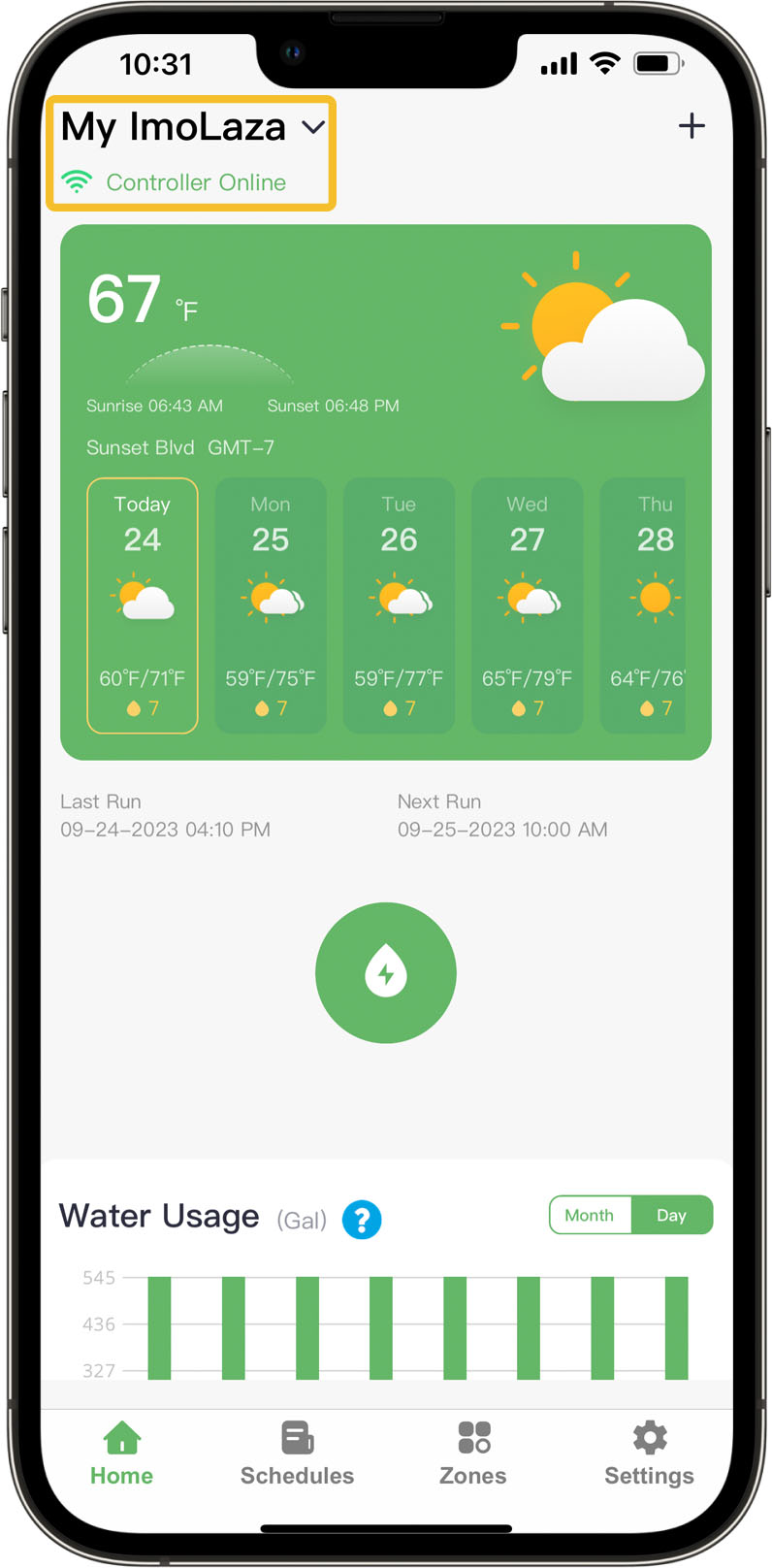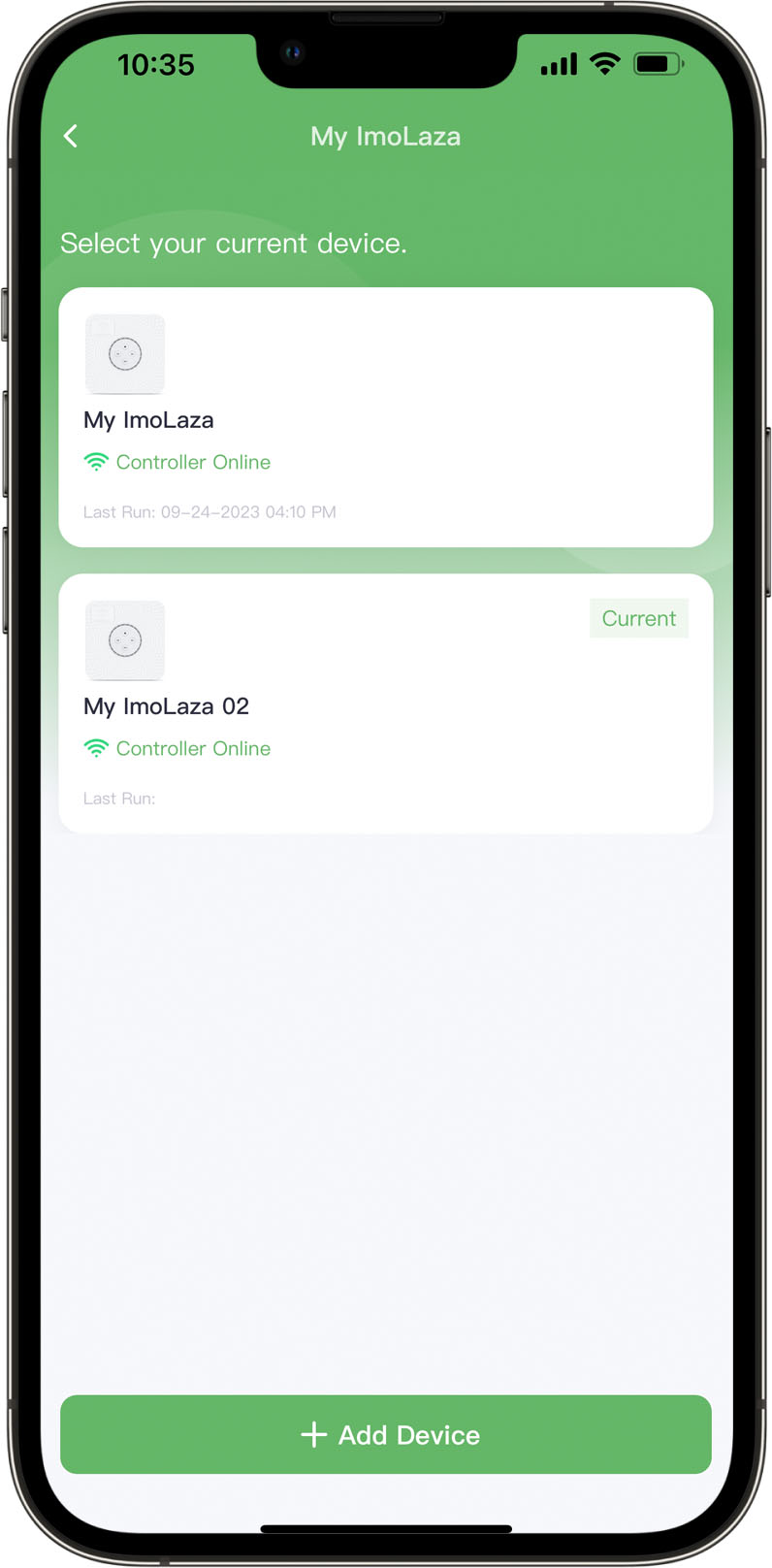 Still need help?
In case the above method doesn't work for you, please contact our technical support team directly using the contact information below. We will respond to you by email within 12h after your message reaches us.
Email: Support@imolaza.com