We are constantly adding new features for the ImoLaza, so you might see an automatic firmware update once your ImoLaza is connected to the Internet. Just click "Update" and wait 1-2 minutes for the update completed.
Note: The purpose of updating the firmware is to fix the device's problems and add new features. For the best user experience, we recommend that you update to the latest firmware version in time.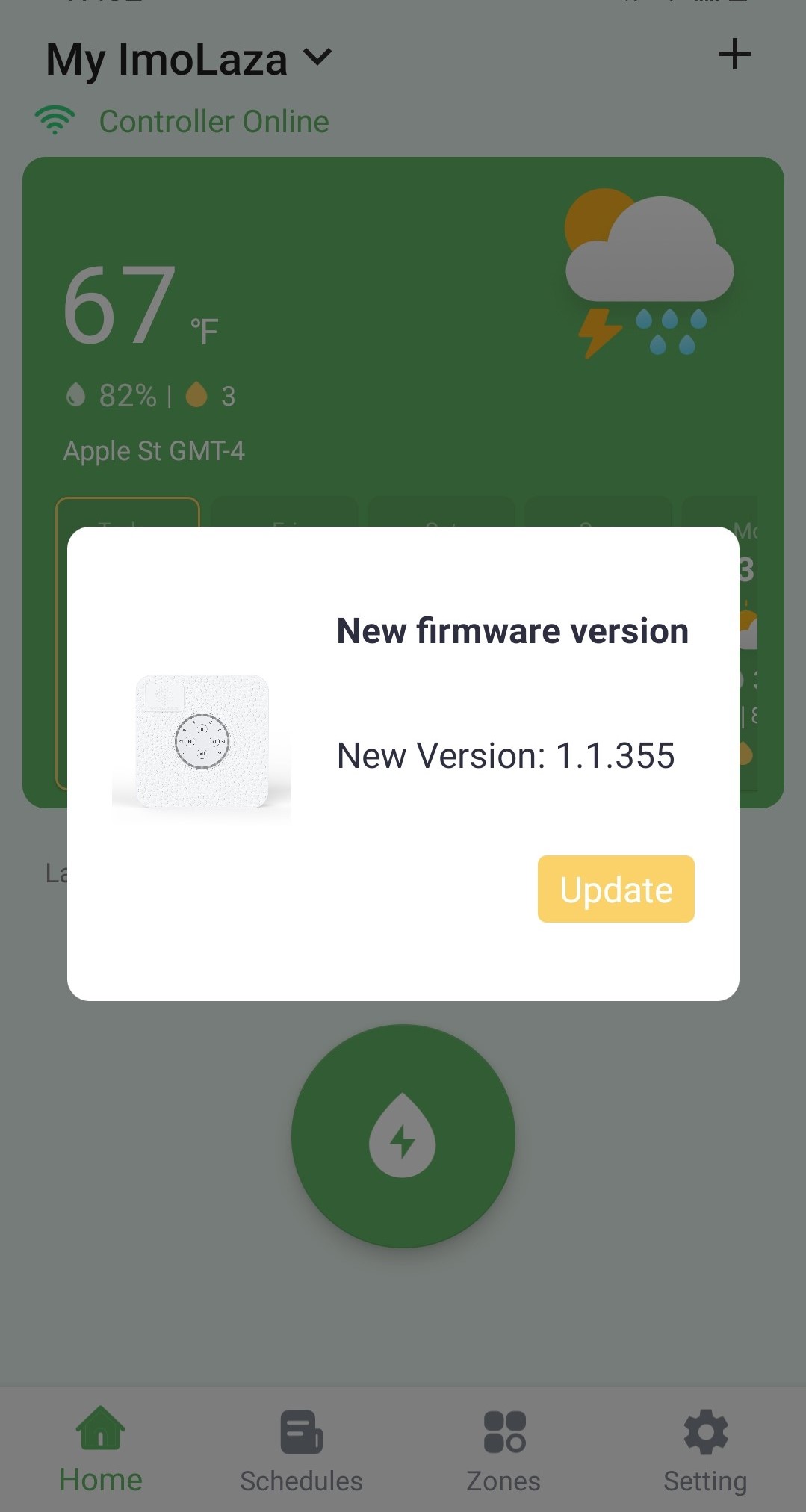 Still need help?
In case the above method doesn't work for you, please contact our technical support team directly using the contact information below. We will respond to you by email within 12h after your message reaches us.
Email: Support@imolaza.com